About Kelsey
Kelsey Cabrera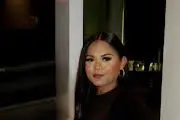 Kelsey enjoys working with children and adolescents and believes they can do anything, which fuels her passion for working with them. Through counseling, she believes young individuals can develop a better understanding of their emotions, acquire healthy coping mechanisms for stress, improve their self-esteem, forge solid connections, and achieve their future goals. The period between childhood and adolescence is both incredibly thrilling and very perplexing. Growing and changing can be challenging. Emotions can be intense during childhood and adolescence, and adjustments to a child's routine or life can have a significant effect on their mental health. Because of this, Kelsey is thrilled to work with children and adolescents in a caring, encouraging, and compassionate manner.
Kelsey has prior experience working with children and adolescents. She developed a strong interest in assisting young people early on, she believes in providing them the opportunity to express their viewpoints, discuss ideas, and voice their opinions. Kelsey enjoys hearing stories and conversing about everything, and she also appreciates how this population is so outspoken and eager to communicate what is on their minds. For her clients, she is always empathetic and open-minded. At the moment, Kelsey is a student therapist striving to learn more and work with the clientele she has always wanted to work with. She is eager and prepared to work with children and she hopes to establish an atmosphere that is secure, free from judgment, relaxing, and a place where children may try to figure out who they are and what is important to them. Kelsey is capable of providing services in Spanish if necessary as well.
Education
B.A. Psychology, University of Houston, Houston, Texas
M.A. Clinical Mental Health Counseling, Houston Christian University, Houston, Texas- In progress.